Who We Are
Find out a little more about us
Colliewobbles Rescue and Rehoming Australia Incorporated® (CRRA®) was officially established in August 2018. We are a small but dedicated team who have come together to help bring homes and loving families to dogs in need.
CRRA is a not-for-profit, breed specific rescue and rehoming group focused on Collie (Rough), Collie (Smooth) and Shetland Sheepdogs. CRRA is run by a dedicated and experienced team of volunteers, focusing on the welfare, health and well-being of the dogs in our care. All donations received by CRRA are used to support the ongoing rescue and rehoming of the dogs that come into our care. CRRA operates within the guidelines of the State Government Code of Practice for Community Foster Care Networks and Rescue Groups.
All of our rescue and assisted rehome dogs receive full veterinary health checks, including but not limited to specific treatments to ensure the best possible care is provided. Our dogs also receive professional bathing, treatment and grooming prior to entering into our foster program.
CRRA foster carers and dogs are matched to suit the foster carers experience and the dogs behavioural and medical conditions. The foster carers are required to complete daily health check sheets and record the dogs behaviour. This helps to identify any potential problems and assists in the selection of adoption candidates and prospective new owners.
CRRA holds Deductible Gift Recipient (DGR) status which means all donations of $2 or more are tax deductible.
CRRA is an officially registered charity with the ACNC.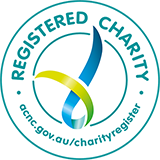 ABN: 31 357 217 503
Incorporation Number: A0103928M
Fundraiser Number: FR-000015178
Trademark Number: 2230165
Our Mission
Read our mission statement
To rescue and rehome mistreated and displaced Collie (Rough), Collie (Smooth) and Shetland Sheepdogs.
To promote best practice animal welfare and responsible dog ownership.
To provide care, comfort and security.
To build trust and reconnect.
To watch, listen and learn what the dogs have to teach us.
To build a foster care network that will inspire others.
Committee
Meet the committee
Our committee is a hard-working team who are volunteering their time, experience and love of dogs to do great things. Meet the team below to find out who does what.
Gayle Buchanan
President / Public Officer
Amber Starrs
Vice President / Research & Marketing
Louise Reason
Secretary
Russell Clark
Treasurer
Philip Cassap
Director / Operations Manager
Debbie Cassap
Welfare Manager
Ford Killeen
IT Manager
Julienne Reading
WA Coordinator
Sasha
March 2013
The inspiration behind Colliewobbles and CRRA, this is Her Story.
Sasha was one of 17 Collies surrendered by a Registered Breeder, who had pleaded guilty to numerous animal welfare charges after a lengthy investigation of animal neglect.
She was 10 years old when she came into our lives. She had only ever known a dark tin shed with a small area of dirt. To watch her and the others walk around on grass for the first time was joyous yet heartbreaking at the same time. To know the only words she had ever heard were abrupt and angry, never kind or loving. No loving pats of kindness. No experience of the outside world, only the 4 walls of the tin shed. To be seen only as a commodity whose usefulness had long since expired and was now discarded.
From the moment she arrived, she was so full of love and she changed our lives forever. To watch her confidence grow everyday in little ways. Once terrified of walking on a lead to then bounding out the door for daily walks or adventures. Being scared of her soft bed to never wanting to get out of it. To being nervous of people to becoming part of the Latte set at the local cafe enjoying lots of pats from the locals. She came everywhere with us and enjoyed the life every dog should have.
Although there were still 3 things that affected her; Loud noises, angry voices and her health. She had suffered with pancreatic and digestive issues all her life, that were left untreated until she came to us. Once in our care and with a diagnosis and treatment from our vet, we were able to manage her issues. But sadly, after years of no treatment for those health problems, they did cut her life short. She passed away 15 months after coming into our lives, aged only 11 and a half years. We were utterly devastated.
She was with us for such a short time but we felt like she had been in our lives forever. She taught us so much about unconditional love and courage.
WE MISS YOU SASHA